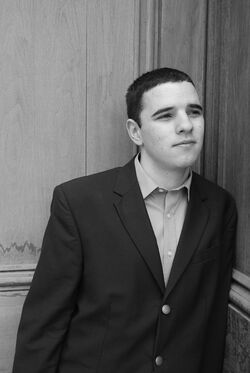 Bijan Olia was born and raised in Newton, Massachusetts. He began his musical studies at the age of six studying piano at the All Newton Music School under the tutelage of Kevin McGinty. During high school, Olia served as a freelance pianist and percussionist of musical productions in the Boston area. After years of piano studies, Olia began to experiment with classical composition and computer music at the age of twelve. His interest in computer music and composition led him to the Peabody Conservatory of the Johns Hopkins University where he currently studies with Geoffrey Wright.
In 2007, Olia became a sub-composer for the Composer Collective, which specializes in dramatic music for Hollywood movies. Olia gained further experience in scoring films through working on two films directed by Ryan Cook "Unspoken" and "The Cure." "The Cure" will be submitted to film festivals throughout the United States including Sundance. Olia recently served as the composer for Teamwork Productions feature film "Underground " as well as "Beyond the Door," a short film by Stefano Cargnel. "Underground " is an official selection for the 2010 Boston International Film Festival.
Ad blocker interference detected!
Wikia is a free-to-use site that makes money from advertising. We have a modified experience for viewers using ad blockers

Wikia is not accessible if you've made further modifications. Remove the custom ad blocker rule(s) and the page will load as expected.